Back side of the Chautauqua Industrial Art Desk. The map is mounted onto a board that is nailed to the desk.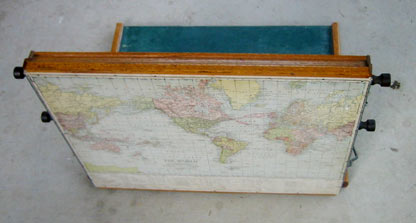 World Map "picturing the resources of our national domain and of its immediate neighbors."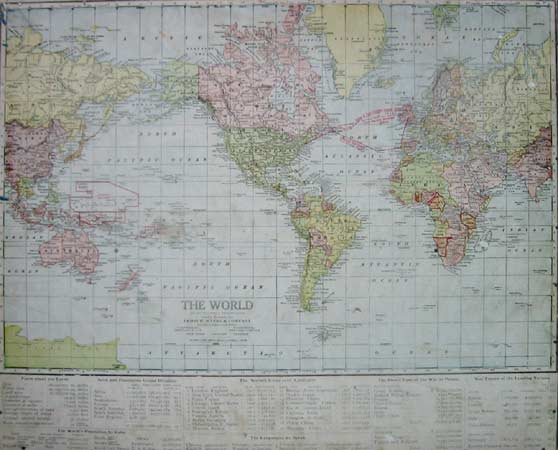 Red lines indicate transatlantic flights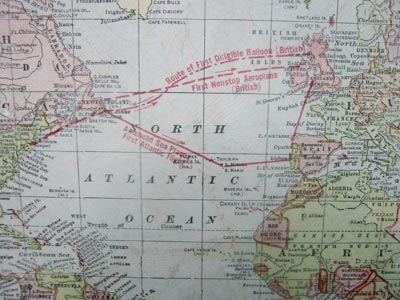 Statistics about the Great War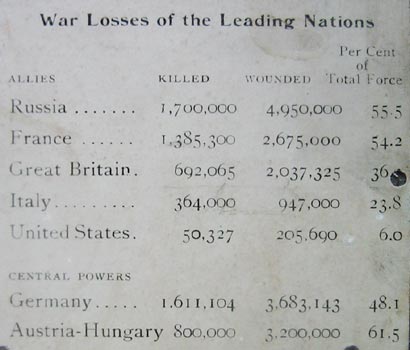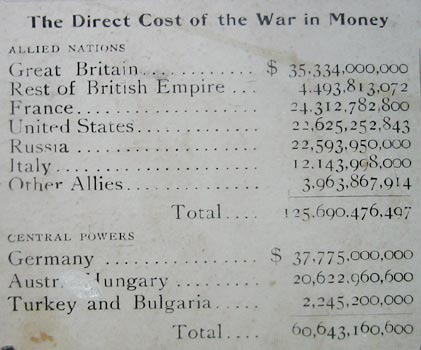 Questions? Consult our FAQ first.