Gallery of Chautauqua Art Desks
This is a space for desk owners to share their finds.
If you have photos and a story to share, please mail the site owner.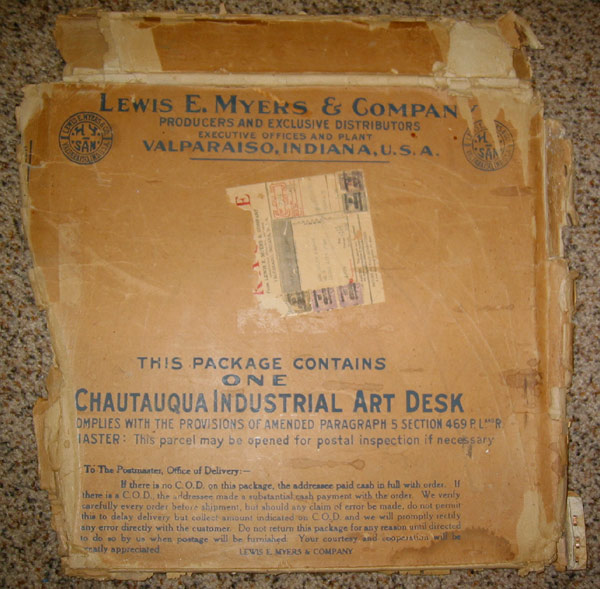 Original shippping package, postage, COD and decals.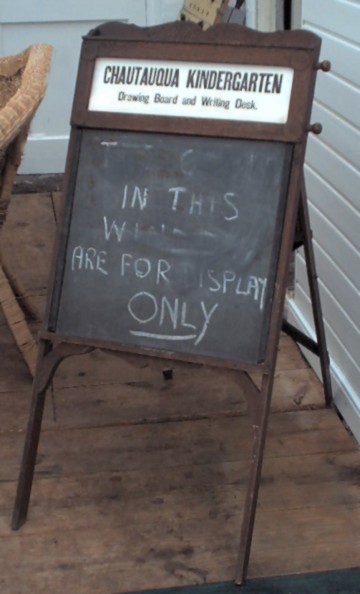 A Chautauqua Kindergarten Desk from Across the Pond.
How do you think it got all the way there?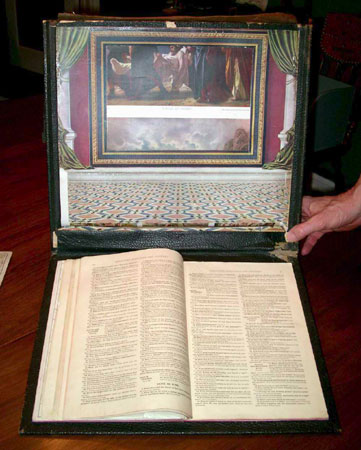 A Chautauqua Bible Study Desk.
How much do you think it is worth?
Questions? Consult our FAQ first.